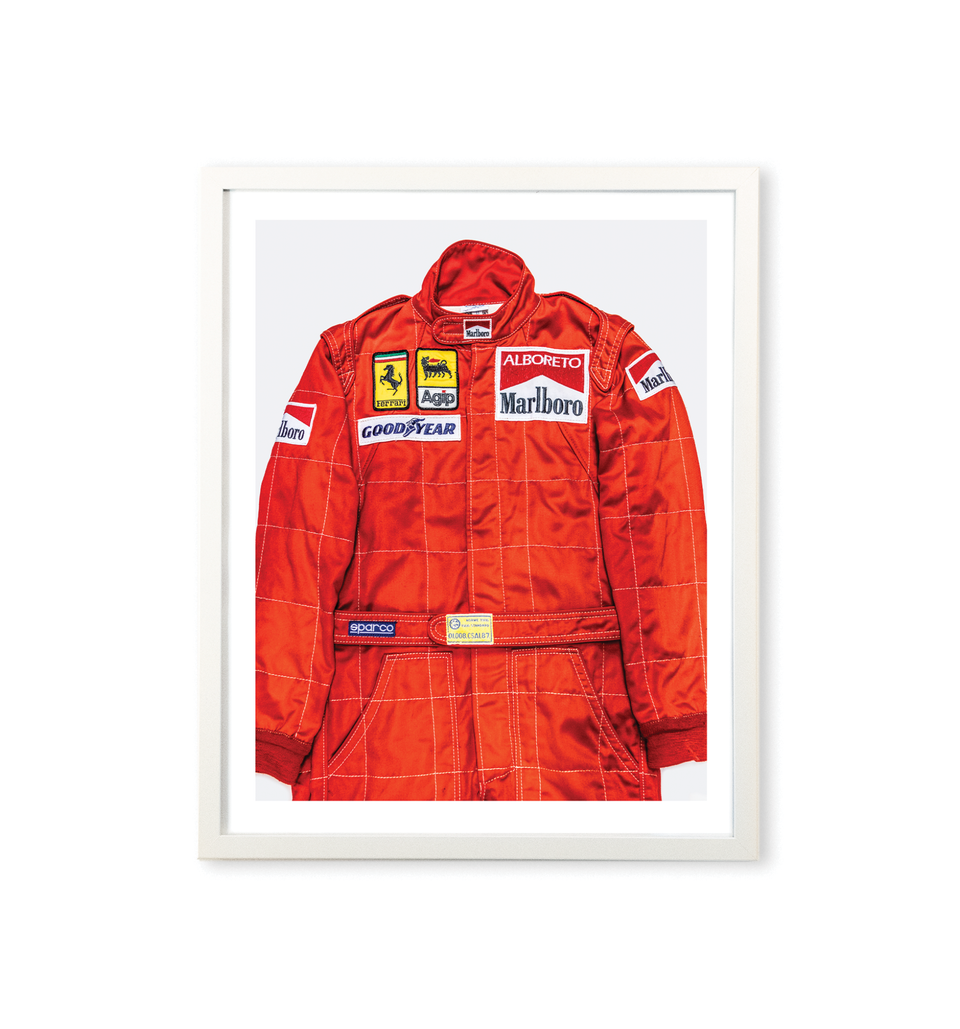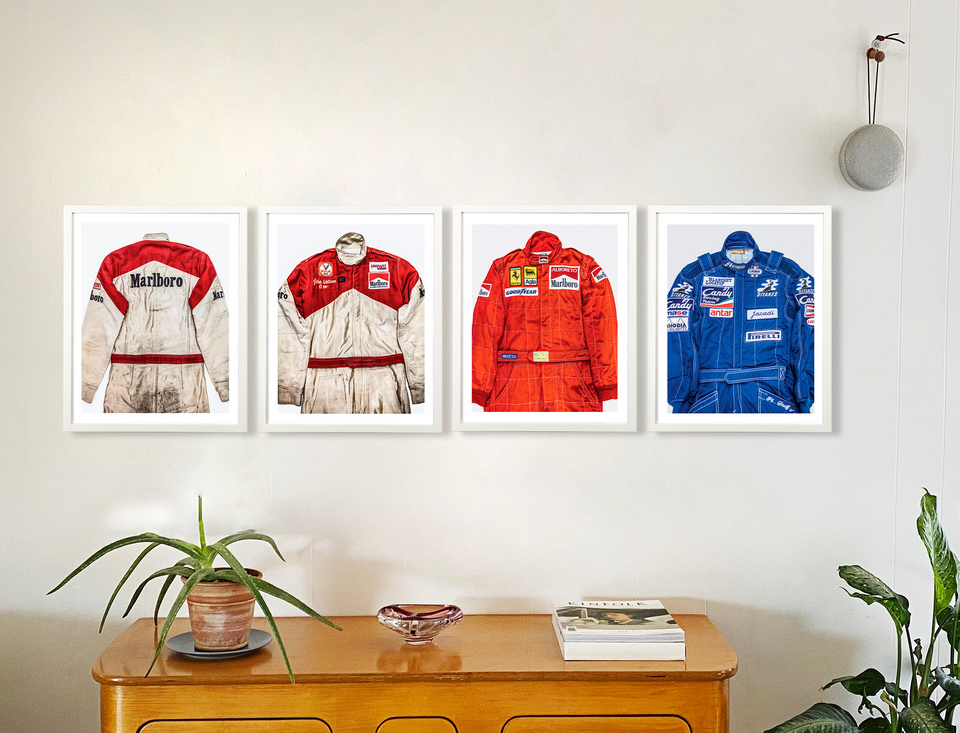 Fredrik Broden
Fredrik Broden is a renowned lifestyle and portrait photographer from Sweden whose work has been shown in international magazines and galleries. Fredrik has been photographing Formula 1 since 2010 and now shares exclusive prints of race suits from legendary F1 drivers.
John Watson (front), Mclaren Ford, 1981
John Watson (back), Mclaren Ford, 1981

Michele Alboreto, Scuderia Ferrari,1987
Philippe Streiff, Equipe Ligier Gitanes, 1985
Set of all four prints 
All artworks measure 16 inches by 20 inches and are printed using offset UV Heidelberg presses. Artworks are shipped in rigid mailer tubes to protect in transit. Frames are not included. Free shipping to USA; $10 shipping to Canada; $25 shipping international. Shipping starts December 15 and takes 2 to 7 business days. 
"Sign up for annual subscription (4 issues per year) and save 10!"
Free shipping to the USA, Canada, UK, Europe and Australia.
"
Thoroughly thought out and excellently put together… The explanations of on track battles, controversies, and personalities all captured in a few images.
Excited for all the future issues!
JIMMY NOKL
VERIFIED BUYER
"IT'S ROMANCE. IT'S GLAMOUR."
— TOM EDWARDS, MONOCLE 24 EXECUTIVE PRODUCER