Explore the culture of formula 1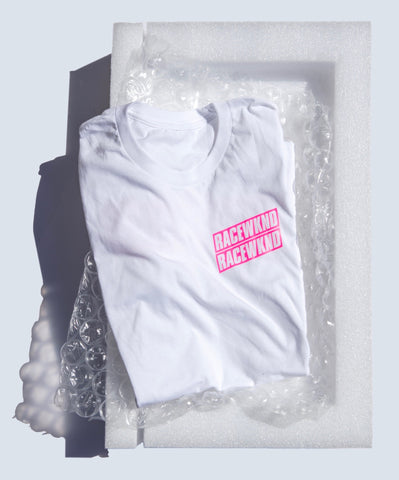 RACEWKND takes a fresh look inside the circuits, cities and culture of Formula 1 through collections of stunning magazines.
What's Inside
4 Supersized Coffee-Table Magazines
Exclusive magazines designed to be collected and displayed.

Printed on premium paper stock and packed with more than 150 photos.

Cutting-edge design and deep insights- with no ads.
Unique Content
RACEWKND takes fans deeper inside Formula 1, exploring the themes that make this the world's fastest and most glamorous sport. Exotic Grand Prix destinations. Glamourous decades. World champions. And much more.

"RACEWKND IS A ONE-OF-A-KIND ENTHUSIAST MAGAZINE FOR PEOPLE WHO ARE LOOKING TO ENJOY F1 BEYOND RACE REPORTS OR NEWS.
IT PLACES THE OFF-TRACK ACTION ON THE SAME LEVEL AS THE ON-TRACK, AND IT FEATURES GORGEOUS PHOTOGRAPHY AND ONE-OF-A-KIND WRITING THAT YOU'RE NOT GOING TO FIND PUBLISHED IN DIGITAL FORMAT."
—JALOPNIK
"IT'S ROMANCE. IT'S GLAMOUR."
— TOM EDWARDS, MONOCLE 24 EXECUTIVE PRODUCER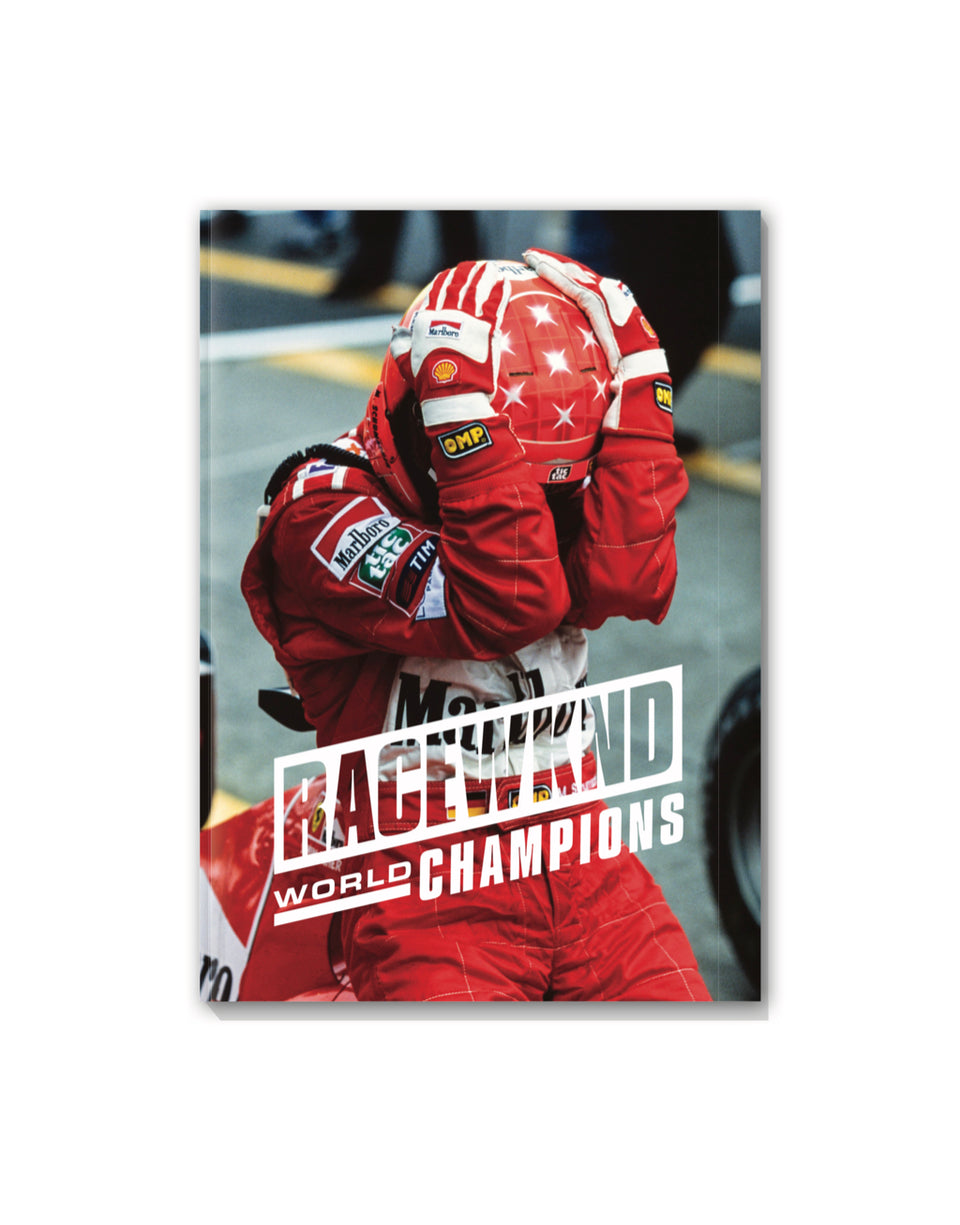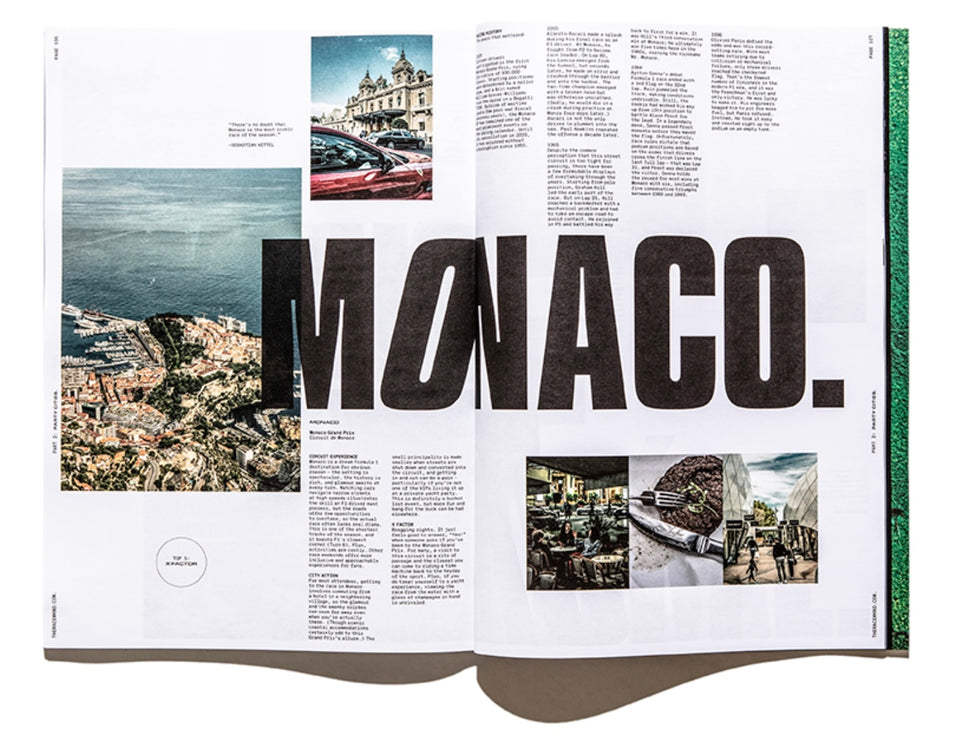 RACEWKND: Collection No. 1
Includes 4 premium magazines delivered to you at home.

Free Shipping to the USA and Canada.
f1 fans love Racewknd
"Equal parts nostalgic, And Exciting"
John S, AUS
"A Masterclass in Photography, Graphic Design, and Motorsport Passion"
J.R AUS
"Truly Exceptional!! 10/10"
- R.D CAD